Double Side Shifter
Rightline Double Side Shifters add efficient two-pallet handling ability to your standard lift truck. Drivers can position two carriages to effectively lift, transport, split or join double pallet loads. Models with a side shifting base can split pallets and side shift the entire load. Units configured with the non-side shifting base can be used with two auxiliary functions to position each side independently or can be ordered with optional junction hosing for operating both side shifts to split or join pallets with a single function.

Performance and Serviceability
The advanced B series design from Rightline is uniquely developed as true double side shift. Units feature multiple, oversized top slides in long-wearing bronze and a total of ten nylon lower slides to ensure extended service.
Greater visibility
Better part pricing and availability.
Precision machined components
Stronger, all-steel frame.
Multiple long wearing bronze top slides
Made in USA from the ground up.
Options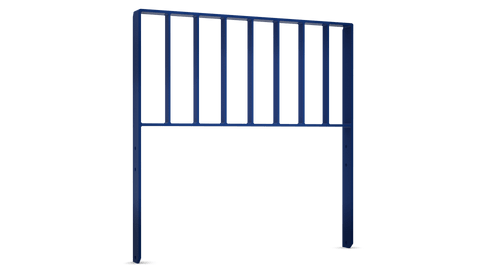 Load Backrest
Available for carriages and attachments.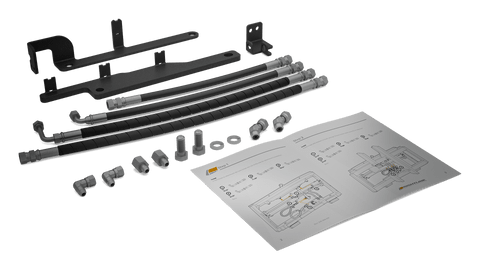 Install Kit
Rightline install kits are specially designed to mount your attachment on a specific truck model and mast type. Includes all necessary hoses, fittings, brackets and instruction for direct connection to truck internal hosing.
Specifications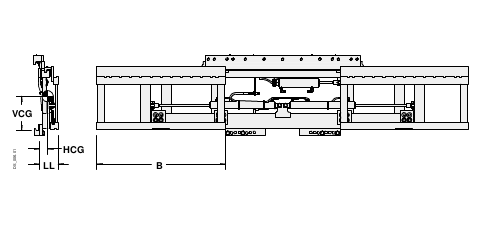 5500 Capacity | Non Side Shifting Base Carriage
5500 Capacity | Side Shifting Base Carriage
7000 Capacity | Non Side Shifting Base Carriage
7000 Capacity | Side Shifting Base Carriage