Vertical Load Stabilizer
Rightline Vertical Load stabilizers secure stacked items allowing drivers to operate faster and more efficiently. Stabilization is especially valuable for outdoor use and applications requiring elevated travel speed or transport across irregular surfaces. Rightline vertical load stabilizers mount directly to the carriage between the forks for maximum retained truck capacity and the compact design with strategic component positioning optimizes driver visibility.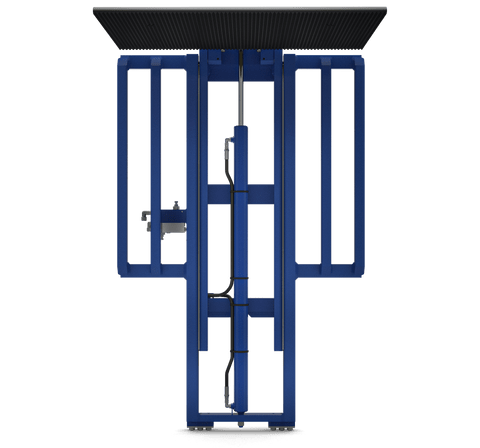 Stronger, Safer Stabilization
Rightline's high quality construction and materials ensure exceptional durability.
Superior frame strength
Unrivaled visibility
Rugged, stress-reducing side arms
Compact structure with rearward center of gravity and excellent capacity retention
Spring Cushioning
Adjustable pressure relief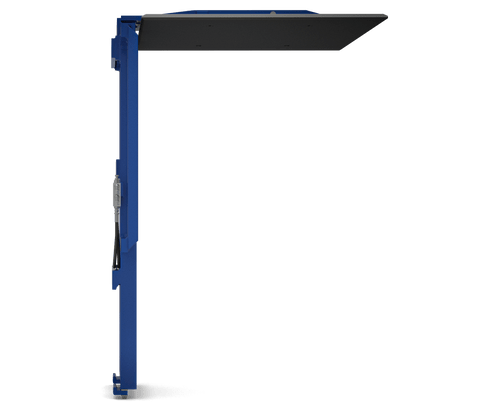 Performance and Serviceability
Rightline vertical load stabilizers are recommended when transporting unstable loads such as soft drinks, malted beverages, bottled water and empty containers.
Low profile, rubber faced stabilizer pads
All machined components
Better part pricing and availability
Made in USA from the ground up
Options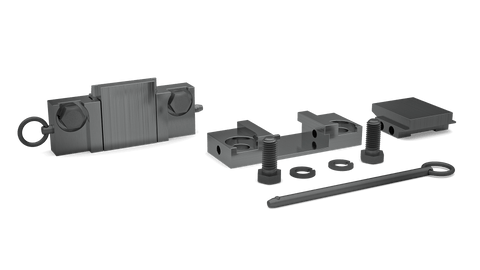 Quick Disconnect Lower Hook
Quick Disconnect Lower Hooks speed mounting for applications requiring frequent attachment exchange and simplify installation when truck configuration provides limited wrench access to tighten retainer bolts.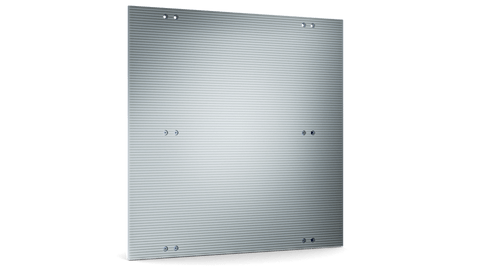 White Pad
Substitute white rubber facing instead of standard black.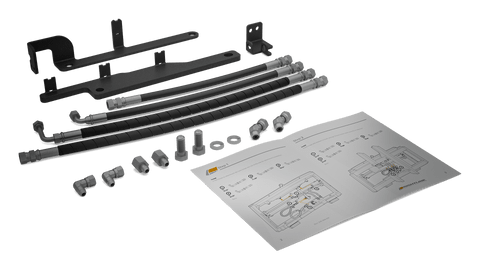 Install Kit
Rightline install kits are specially designed to mount your attachment on a specific truck model and mast type. Includes all necessary hoses, fittings, brackets and instruction for direct connection to truck internal hosing.
Specifications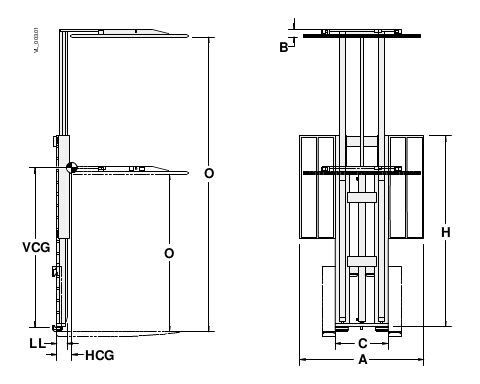 Class II | Opening Range 48 - 90"
Class III | Opening Range 48 - 90"