Load Push
Visibility, versatility, hydraulic reliability and structural integrity for applications requiring push only. Use one forklift to handle loads with or without pallets. No wasted time changing truck or attachment.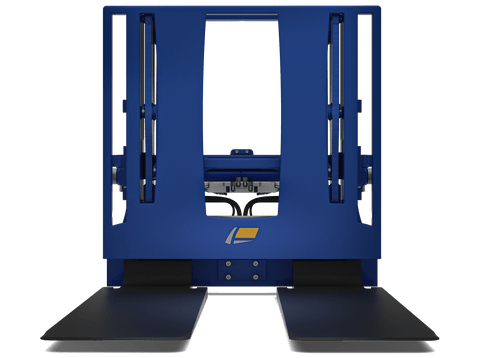 All Push, No Pull
Benefits of our exclusive fully-welded, billet-machined architecture include:
Superior visibility.
Manually adjustable, hydraulically positioned and Mark 55 platen options.
Switch between pallet and non pallet handling easily.
Dual ITA II/III quick mounting module with no loose parts.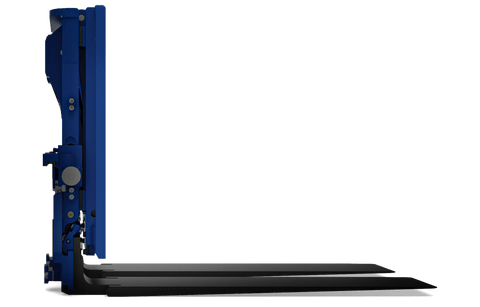 Performance and Serviceability
Rightline Load Push incorporates premium components manufactured in-house for enduring, high-performance operation.
Machined steel, monolithic-column construction.
Rugged pantograph with thicker steel and larger pins.
Reduced product damage, enhanced safety.
Protected path hydraulics use no steel tubes and route only two hoses through the pantograph.
Innovative, push-plate mounted control valve is both well protected and redily accessible.
Full-length, no-lube pivot bushings.
Options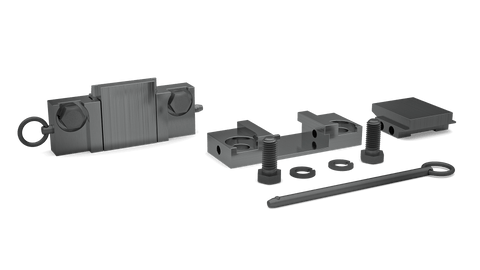 Quick Disconnect Lower Hook
Quick Disconnect Lower Hooks speed mounting for applications requiring frequent attachment exchange and simplify installation when truck configuration provides limited wrench access to tighten retainer bolts.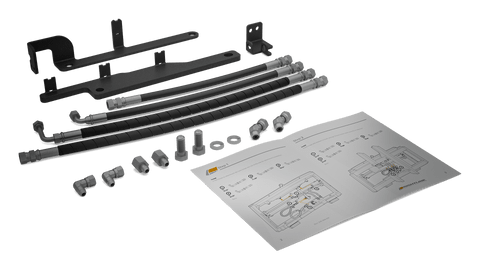 Install Kit
Rightline install kits are specially designed to mount your attachment on a specific truck model and mast type. Includes all necessary hoses, fittings, brackets and instruction for direct connection to truck internal hosing.
Specifications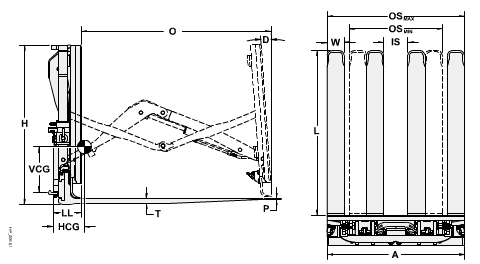 3500 Capacity Standard | Side Shifting
4500 Capacity Standard | Side Shifting
3500 Capacity Standard | Non Side Shifting
4500 Capacity Standard | Non Side Shifting
3500 Capacity mk55 | Side Shifting
4500 Capacity mk55 | Side Shifting
3500 Capacity mk55 | Non Side Shifting
4500 Capacity mk55 | Non Side Shifting