Bar Arm Clamp
Rightline Bar Arm Clamp increases efficiency for textile handling applications. Drivers can transport rolls quickly and easily without damage. Arms can be extended beyond the base to accommodate a wide range of loads. Arms constructed with precision machined inline socket design enhance opening range, increase visibility and avoid side clearance problems common with offset configurations.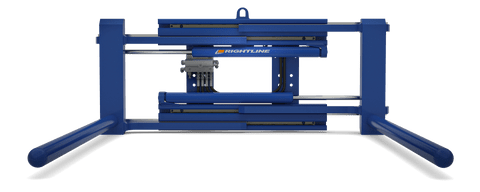 Stronger, Safer Handling
Rightline H-Series is the premium choice in clamps. Advanced construction delivers exceptional durability. Unobstructed operator vision reduces damage and enhances safety.
Unrivaled visibility
Stronger, all-steel frame
High-strength asymmetrical arms
Rugged stress-reducing slide arms
Compact structure with rearward center of gravity and excellent capacity retention

Performance and Serviceability
Rightline H-Series Clamps incorporate premium components manufactured in-house for high-performance operation.
High-flow hydraulics
Protected valve location
No flow control or return-to-tank required
Larger slide arms
Larger channel bearings, reversible and changeable with arms in place
Precision machined components
Better part pricing and availability
Made in USA from the ground up
Options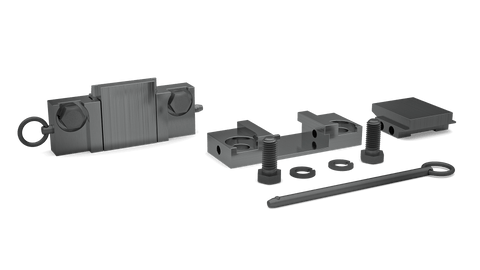 Quick Disconnect Lower Hook
Quick Disconnect Lower Hooks speed mounting for applications requiring frequent attachment exchange and simplify installation when truck configuration provides limited wrench access to tighten retainer bolts.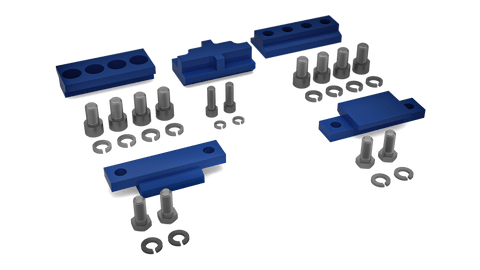 Dual Mount
Dual mounting option includes bolt-on reversible hardware to mount attachment on class II or III truck carriages. All components secure to the clamp frame with no loose parts in either arrangement.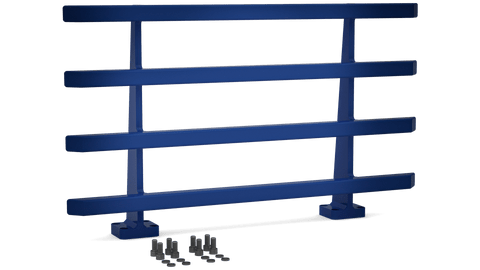 Load Backrest for Clamp
Rugged, bolt-on load backrest to provide additional support. Available in various heights to suit your application.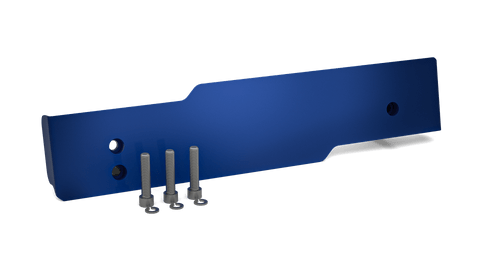 Frame Cover
Covers entire frame opening between the slide arms. This bolt-on option will obscure visibility through the frame.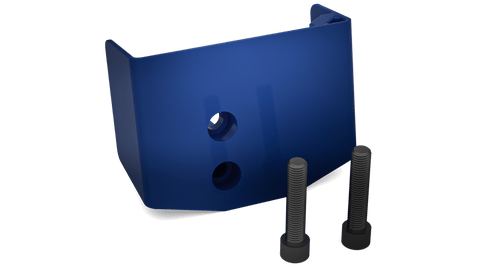 Valve Guard
Bolt-on covers for control valve and input connections.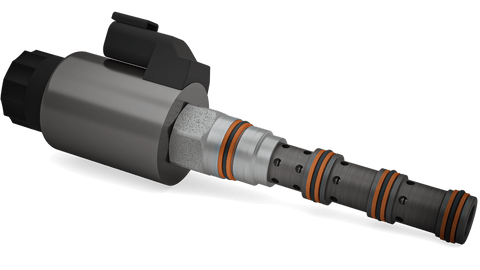 Solenoid Valve
Solenoid valve installations allow you to operate a two function attachment with a single control valve.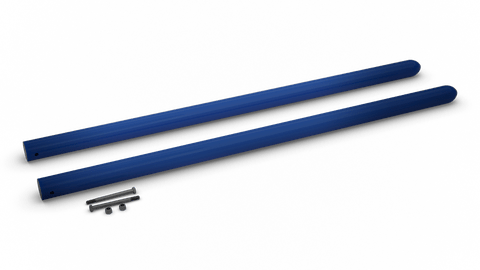 Replaceable Bar Arm
Option includes extended depth bar sockets configured with bolt-in removable bars.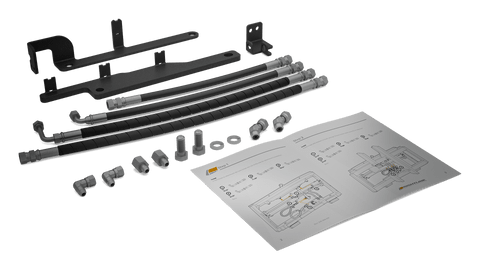 Install Kit
Rightline install kits are specially designed to mount your attachment on a specific truck model and mast type. Includes all necessary hoses, fittings, brackets and instruction for direct connection to truck internal hosing.
Specifications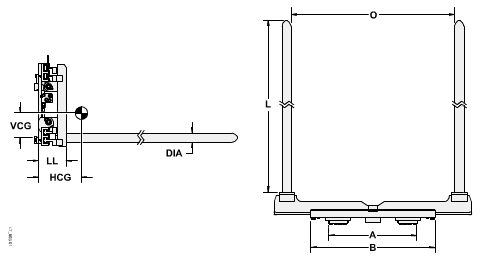 3500 Capacity | Non Side Shifting
3500 Capacity | Side Shifting